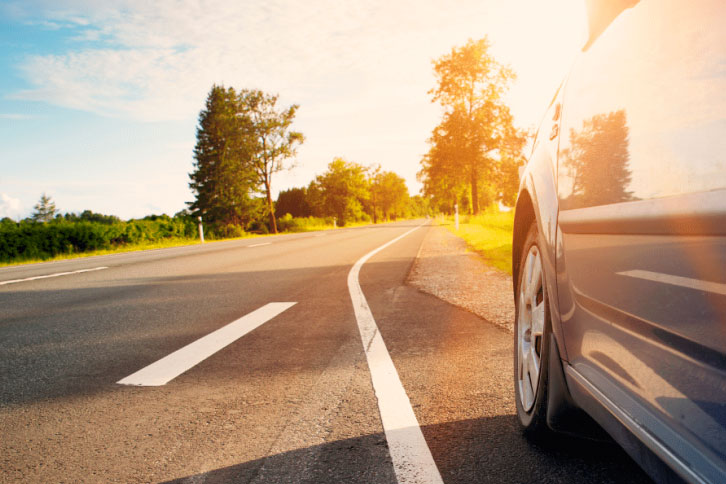 Your road trip is set in motion, but a chipped or cracked auto glass can shatter your dream in a blink of an eye. Auto glass repair or replacement is one of the most common problems vehicle owners face across Canada.
One of the most frequent vehicle issues, auto glass repair or replacement, is no less vital than a severe engine or sunroof repair problem. If you require fast and same-day auto glass repair, windshield repair, or freestone chip repair, Speers Auto Glass can be your one-stop car repair zone. At Speers, windshield repair is done by reliable professionals with a lifetime warranty.
Is it safe to drive with damaged auto glass?
Auto glass damage is typical for most car owners and is usually caused by small incidents such as flying rocks or other fragments. Be it a small crack or chip on the windshield. Your vision is likely to be impaired while driving. Moreover, when you're caught driving a vehicle with a cracked windshield or window, traffic authorities may charge you a hefty fine of $110 in Ontario.
Here are some possible issues you can face while driving a vehicle with a damaged auto glass
– Unwanted collision due to impaired vision
– If a collision happens, then the airbag system may dispose of inappropriately, causing severe injuries to the driver and passengers
– A damaged windshield gets worse due to bad weather situations
– You can be charged with a massive fine by the traffic law enforcement
– Even a tiny fracture on the windshield can burst anytime due to temperature fluctuations
– Facts you need to know about auto glass repair and replacement
– When it comes to repairing or replacing your auto glass, most vehicle owners look for minor price options, but before hiring an auto mechanic to fix your windshield, you need to evaluate certain things
Make sure your insurance covers it all
You heard it right! Your insurance is the most crucial weapon that covers the expenses of your auto glass repair or replacement. So, make sure you get the correct auto insurance.
Windshields are integral for a vehicle's structural uptightness
Don't think a small crack on your auto glass is insignificant. Even if the crack is very tiny, it can affect the overall safety of your car. Several studies have mentioned that strong auto glass determines about 50% of a car's structural security.
Run a proper vehicle check-up
It is essential to check if your windshield wipers are dust-free and if the rubber is intact when driving in harsh weather. You can face such a situation due to built-up fluid over the wipers.
Never leave your rock chips un-repaired
Well, minute rock chips can turn into a completely broken windshield, so get the repair done before heading back to the road. Get assistance from an auto glass expert in your area to keep it damage-free for an extended period.
Auto glass repair or replacement?
To repair or replace? Depending on the larger crack you have on your windshield, your auto glass technician will advise you which one is better for your vehicle. If the chink is very minute and can be fixed quickly, repairing is the right option before it worsens. Therefore, it is necessary not to keep up with a crack on your auto glass.
Get your car's auto glass replaced/repaired by a trusted professional!
The longer you wait with broken auto glass, the greater the chance of undesirable collisions arising. Before you take a road trip or prepare your car for the frigid winter months, checking up on your vehicle's auto glass is a must-do.
We at Speers Auto Glass provide complete auto glass repair and replacement services with 100% guaranteed satisfaction. Auto glass repairs start from as low as $40; your insurance can pay for some of the repairs directly. For same-day auto glass repair/replacement service, reach us today for a free quote.