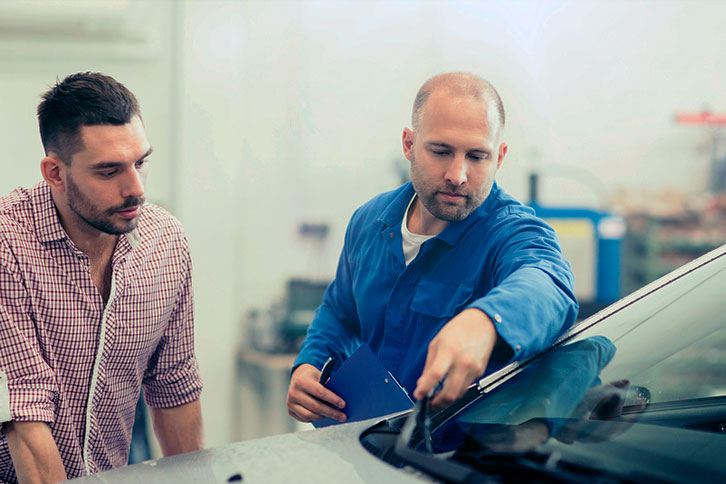 Auto glass is one of the vital components that sustains the overall structural integrity of your vehicle. It will funstion as a shield for your car, and it also keeps it in great shape. Therefore, choosing the right technicians to repair or replace your auto glass should be at the top of your list.
❝If you're looking for an
auto glass replacement service
, Speers Auto Glass can be your one-stop shop for windshield repair, replacement, sunroof installation, and window tinting. We at Speers provide you with a reliable, fast, and same-day auto glass repair and replacement service, and your payments can be up to
100% insurance deductible
.❞
What should I look for to find a good auto glass repair shop?
You'll come across several auto repair shops, but landing at a trusted vehicle service provider is tricky if you haven't done your research in advance. Here are the tips to get you started with choosing the proper auto glass repair and replacement aid.
Go for a lifetime warranty
Well, a well-certified shop won't hesitate to provide a lifetime warranty on their auto glass repair or replacement services. So, always choose a vehicle repair outlet that offers a warranty on their benefits and extra perks if the services are not up to your expectations.
Look for a licensed technician
Auto glass installation is not a cakewalk, so make sure you hire a licensed technician with the skill sets to install a new auto glass or repair the damaged one.
Offers hands-on servicing
When you go to a reputable repair shop, they should inspect the auto glass damage quickly and give you an accurate assessment regarding the overall replacement cost and the best options available for you based on your budget.
High-quality equipment is a must
An upscale auto glass repair shop will always strive for high-quality in-house glass. So, one of the ways to ensure that you're getting a service worth your money is when the company provides you with high-quality glasses customized to fit the requirements of your specific vehicle model.
Experience is the key
Please make sure you turn to an experienced auto glass repair specialist, as it's easy for him to detect long-term problems and warning signs for future issues. Whether it's a minor stone chip repair or replacing the complete auto glass, you need to hire an expert auto glass service provider to protect your vehicle from possible future damages.
" Still, thinking which way to go? We can suggest and advise you in the right direction for all types of auto glass repair and replacement services. "
Speers Auto Glass – We offer the best industry prices and professional repair and installation of auto glass parts and car sunroof repairs. Our auto glass repair price starts as low as $40, and we pay 100% of your insurance deductibles. Get in touch with us today!