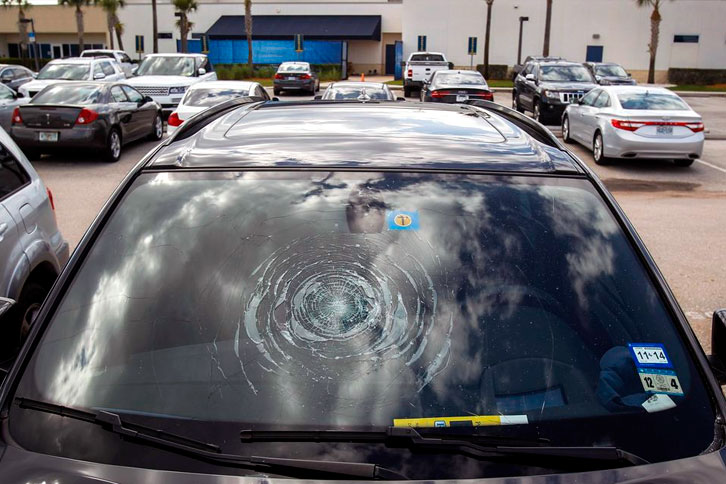 You will get it fixed quickly. Ensure to take it to an auto glass technician for a thorough evaluation of the damage and safety. Often, it can be fixed in a matter of minutes. For more information, visit our page on windshield replacement.
It doesn't matter if the glass is damaged by rain or small cracks driving past a busy construction site. It is essential to take care of it to protect you and your passengers. It is necessary to make sure your vehicle has high-quality windshield and auto glass replacements. No cracks are allowed on your auto glass, small or large, because even a small tear can snowball and cause more significant problems later down the road. Windshield cracks can also obstruct the driver's view. Windshield cracks can cause blind spots that could pose a risk to your vision and other road users. It is also a traffic violation, which means that you could be cited and possibly charged if it is not fixed.
You should immediately replace your windshield if you see the damage. You should immediately take any cracks or damages to your windshield to an auto glass shop to have them replaced or repaired. If you notice significant damage that blocks your view, call an auto glass shop for advice. You can also have your car towed to a shop. Make safety your top priority and take the best steps to fix it.
Want a FREE quote? contact us here https://www.speersautoglass.ca/contact-us/
Keep these things in mind.
1) Your insurance might cover all of your expenses
It's true. It's possible that you won't have to fork out any extra money. Most insurance policies include glass coverage. Call us to verify your coverage before you decide not to replace it or to pay for the repair yourself.
2) Not all auto glass is created equally
Aftermarket replacement parts and glasses often do not meet the original specifications of the manufactures. When cheaply made quality glass is installed in your car, it could lead to poor surface control, poor optics, or non-solar optimized qualities.
3) The glass should only be installed using a high-quality urethane adhesive
We offer OEM and OEE aftermarket options for our customers.
Inferior adhesives might not set as quickly, which could pose a danger to you and your passengers. The vehicle manufacturer determines the adhesive choice, temperature, humidity, drive-away times, and vehicle manufacturer. A professional glass technician can help you choose a suitable adhesive.
4) What certifications do you have for your auto glass company?
This is an important decision. It is essential to find a company with the proper credentials and training. The Auto Glass Safety Council has certified us AGRSS, meaning we follow strict quality and installation guidelines. Your glass technician will make the best choice for the job.
5) Does the auto glass company have liability and workers' compensation insurance?
A contractor license protects you from any damage that might occur while your vehicle's being worked on by the company.
6) Does the company offer a warranty on the work done after the repair or replacement has been completed?
For as long as your vehicle is owned, you should expect a lifetime warranty. This guarantees quality workmanship and provides you with some security.
It is vital to research the company, its products, and its warranties before you commit. While we understand your desire for a quick fix, taking a few moments to ask questions can really help you feel at ease and ensure that you get quality work.
For more tips and similar information, come back and read out auto glass blog more often!