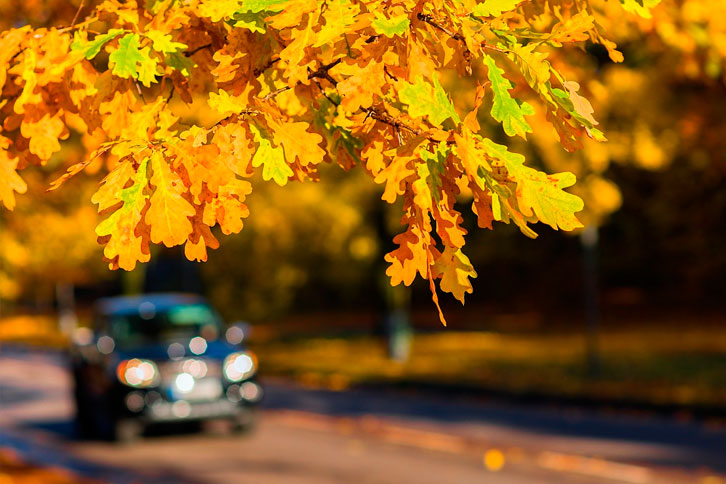 The temperatures are dropping, and the leaves will begin falling. Pumpkin spice will riddle every storefront. It's almost that time of year – fall. As the weather changes, we have to make lots of adjustments and prepare for winter's inevitable return. Aside from changing up your wardrobe and perhaps making the switch from cold brews to hot cider, your vehicle requires some changes too. Our auto glass expert knows all too well the importance of preparing your car for fall and just what can happen when you aren't prepared.
To avoid running into any less than ideal situations this fall, here are a few ways you can prepare your vehicle for the upcoming season!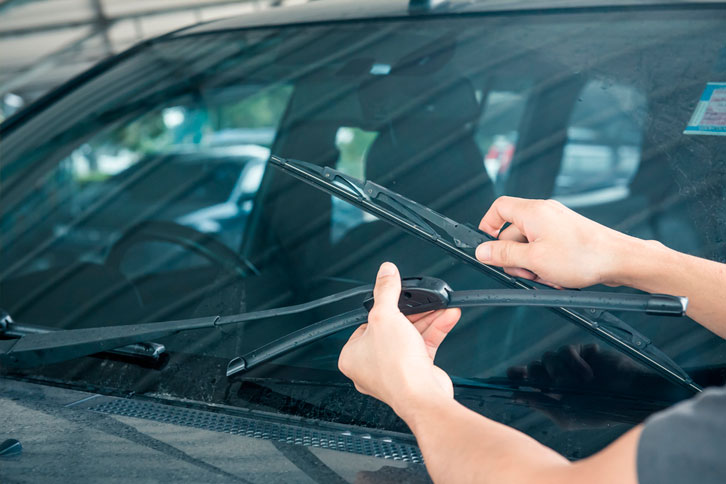 Do a windshield check
We've said it a million times, and we will repeat it, your windshield is a vital contributor to the safety of your vehicle, which is why you want to ensure it's in pristine condition. A minor chip or crack may not seem like much, especially in the hot summer months when situations don't significantly add to the damage. However, when fall comes along, that small chip or crack can become a more significant problem.
Falling leaves, rain, heavy gusts of wind, branches, and twigs flying about – there are a lot of factors that can impact your windshield in the fall season. If you notice a crack or chip, it's better to get it repaired asap. It's better to get it fixed before these conditions creep up on it!
While you're at it, check up on all your auto glass
Your surrounding auto glass is JUST as important, ergo, do a quick check of surrounding glass as well. This includes:
Driver side window
Passenger side window
Back windows
Blindspot windows
Rearview mirror
Side mirror
Sunroof/moonroof
Do a check of all of these and ensure they are free from any cracks, chips, or heavy damage that can impact their performance and function. Beyond the externals, it's essential to check the functionality of these areas. For example, if you have power windows and a power sunroof/moonroof, test to make sure they are working correctly. The last thing you want is an inoperable sunroof that won't close and a car full of leaves!
Do a fluid check
A vehicle requires A LOT of fluid to keep it going as well as to perform necessary tasks. Before the fall season, do a full fluid check to ensure you have just enough. There are no leaks, no damaged parts, no corrosion, or other forms of damage.
What fluids do you need to check?
Oil levels
Coolant
Windshield washer fluids
Transmission fluids
Brake fluids
Power steering fluids
All of these fluids contribute to your vehicle's ability to, well, drive! Most fluids can be topped up at home; however, if you notice any issues surrounding the areas where the liquid resides, take your vehicle to your local mechanic right away. Any further delay can cause heavier ramifications.
Check your power
There is nothing worse than going to start the car in the morning only to hear the sad attempts at your engine trying to rev up on 0 power. You then have to find a way to jumpstart your battery, and unless you have cables and a second vehicle or another outlet available, it can be tricky. Check your vehicle's charge and be vigilant of any corrosion. If you experience issues starting your vehicle or notice damage surrounding your battery, take it in to get it looked at asap. Without a properly working battery, your car can't start!
Put those all-weather mats in
With fall comes a lot of mess – mud, water, grime, endless leaves. You don't want to track all of this into your vehicle. Cleaning carpets is significantly more complex than cleaning rubber mats! Consider putting in all-weather mats as fall comes around the corner to protect your carpets.
Checking on your vehicle as the seasons change is essential. You want to ensure your vehicle is ready to take on a shift in weather and the elements it throws at you. If you notice any damage, don't delay – doing so can worsen the initial issue and end up costing you a lot more. Take your vehicle to your local auto shop if anything seems off about your vehicle, and ride into fall safely!
Need to get your auto glass repaired or replaced before fall veers its way around the corner? Get your FREE quote today!