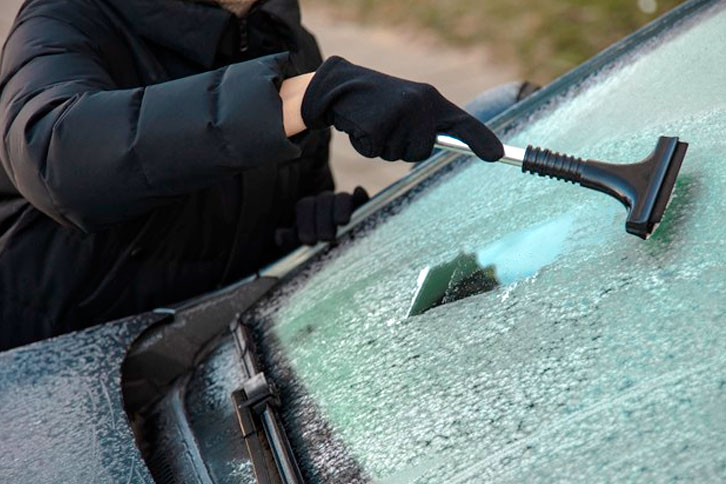 'Tis the season to make sure your windshield is in tip-top shape, folks! Even the most seemingly inoffensive chips and cracks could spell disaster for your car when the snowstorms hit. Did that make you shudder? Don't put yourself in hot water this winter.
But how do you go about administering some primary windshield care before you call in the experts? Well, that's just what this article is for!
In case you find that your windshield is un-salvageable and needs more than a stone chip repair, Speers Auto Glass provides trusted auto glass replacement services in Oakville. We deliver to your doorstep and handle your insurance company.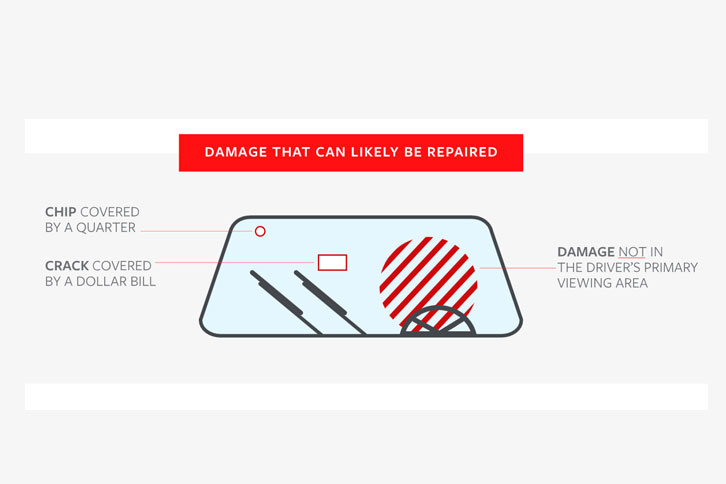 Without further ado, let's dive in and explore some winter-care windshield tips to keep the elements out of your car and your windshield in the pink of health.
Chip the Ice Not the Glass
This one seems like a given, but you'd be surprised how many people get careless when chipping ice off their windshield to the point of damaging it. Here's how to carry out this task with caution;
Use a manufacturer-approved scraper when taking the ice off your windshield
Broken or improvised scrapers will damage the glass
When applying the scraper, tilt it at an angle and approach the ice and snow from the corner/sides
Refrain from using hot water to defrost the windshield; it could shock your glass and cause it to shatter
Don't clear just a swab of the glass before you start driving; make sure the entire windshield is ice-free
Make sure the wipers can function well without being hampered by the ice, else they will scratch the glass as they drag the ice across it
Chips and Cracks Worsen in Colder Weather
Unfortunately, a more accurate sentence was never discussed. Temperature changes affect the glass, causing it to expand or contract. If it gets aggressively cold outside, as it's known to do in Canada, the car's windshield gets concave, putting extra stress on already existing chips and cracks. Of course, the weight of the snow on the glass doesn't help any! This phenomenon causes chips to spread horizontally then, worsening the situation.
We're not making this up; windshield cracks can worsen by as much as 60% during the winter. If you let the problem go unaddressed, you will have to spend a small fortune in replacing the glass when it could have so easily been salvaged in the first place.
Our advice? Use the fall to the fullest. Now is a great time to inspect your windshield for chips and cracks and get them repaired ASAP. Such types of minor fixes are often free!
In fact, Speers' contractors will be happy to fix minor stone chips at no cost. Just say the word!
Watch Out for Those Wipers
Sure, they're great at getting the elements off your windshield and giving you an uninterrupted view of the road ahead. However, even wipers come with caveats.
Make sure these are in the out and up position when the car is parked. It's imperative that you not use your wipers to clear the windshield of ice and frost. Always remove ice, snow, and frost manually with a scraper (using those handy-dandy scraper tips we shared before). If you use your wipers, these elements will wreak havoc on them and on the glass itself.
Schedule a Maintenance Check (Just to be Sure)
Don't administer any repairs on your own. DIY repairs are a huge no-no. It never hurts to call in a professional for a proactive maintenance check, right? Right! A licensed auto glass repair shop like Speers Auto Glass has the know-how to administer timely repairs and anticipate possible future issues.
Your windshield keeps you safe. Don't skimp out when it comes to showing it a little TLC.
Speers Auto Glass has over 25 years of experience in the industry – there's no job too big for us to handle. We offer super affordable same-day repairs for all auto glass, including windshields, sunroofs, mirrors, and the likes.
We'll drop by for an inspection and look for pits, cracks, improper installation, and other potential issues that could jeopardize your safety.
Now is a Great Time to Get That Windshield Looked At!
What do you not want to do? Wait until the winter hits before you decide that your windshield probably needs repairs.
Speers Auto Glass is a trusted windshield repair and replacement shop in Oakville and nearby cities. We stock auto glass for all major makes and models so that you never have to be put out.
Could you help us help you?
Contact us to keep your windshield in phenomenal shape this winter!